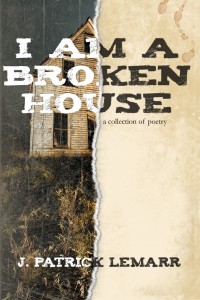 Though the official release date isn't until December 1st, Write Crowd Publishing will begin shipping I Am A Broken House, the newest collection of poetry from author J. Patrick Lemarr, this Friday-November 25th!
As a bonus for the first 50 paperbacks ordered, the author will include a letter of thanks that documents your book as a First Edition and one of the first 50 sold. Lemarr will also sign your book with a personal dedication (if you so desire.)
VISIT OUR STORE to order your copy (or Digital Edition) today!
Want to check it out first? Download our FREE SAMPLER.